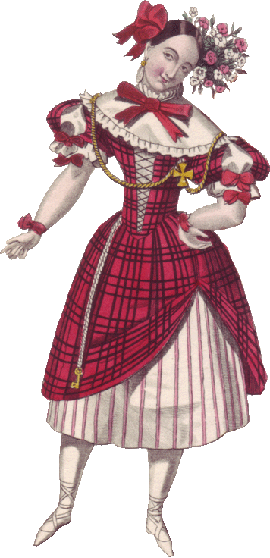 Image and Photography Credits
Many of the illustrations featured on Vintage Pointe have been made available thanks to the generous support of private individuals and institutions. We kindly ask you to respect their copyright by not reproducing images on this website without prior permission.
Suggestions and offers of additional images are always welcome. If you are the owner of illustrations or objects and may be willing to assist, please get in touch. Your interest and support will be warmly appreciated.
Homepage:
Thomas Rowlandson, "The Prospect Before Us', 1791. Used with permission. © Victoria and Albert Museum, London.
"Louis XIV in Le Ballet de la nuit" by Henri Gissey is licensed under GFDL and CC BY SA 3.0
Thomas Gainsborough, 'Giovanna Baccelli', 1782. Tate Britain, London. Photographed with permission. Image © Vintage Pointe.
'Mlle Adele Dumilatre et Mr Corali dans le 2eme Acte de La Gipsy, Ballet'. Album de l'Opera. Collection of John Gill. Image © Vintage Pointe.
Ryoichi Hirano and Sarah Lamb (Royal Ballet, November 2012) in Concerto (1966), choreographed by Sir Kenneth MacMillan. Photo © Dave Morgan. Vintage Pointe gratefully acknowledges Dave Morgan and DanceTabs for permission to use this image.
Other Pages:
"Newest Fashions for August 1832", The World of Fashion and Continental Feuilletons, August 1832. Vintage Pointe Collection.
"An After-Dinner Episode", Puck (New York), 3 December 1890, artwork by Syd. B. Griffin, 239. Vintage Pointe Collection.
"Made. Simonet in the Character of the Princess in the Grand Ballad (called) Ninnette à la Cour", Bell's British Theatre, 28 April 1781. Engraving by Thornthwaite after James Roberts. Vintage Pointe Collection.